What is your primary leadership role based on the current stage of your company or position? Is your company vision in line with your leadership vision? Are there and impediments to your ability to lead? The answers to these and many other questions will be derived from the wisdom of the participants and through guided facilitation. You will discover tools, anecdotes and approaches to use or apply to increase your leadership competence and positively impact your business.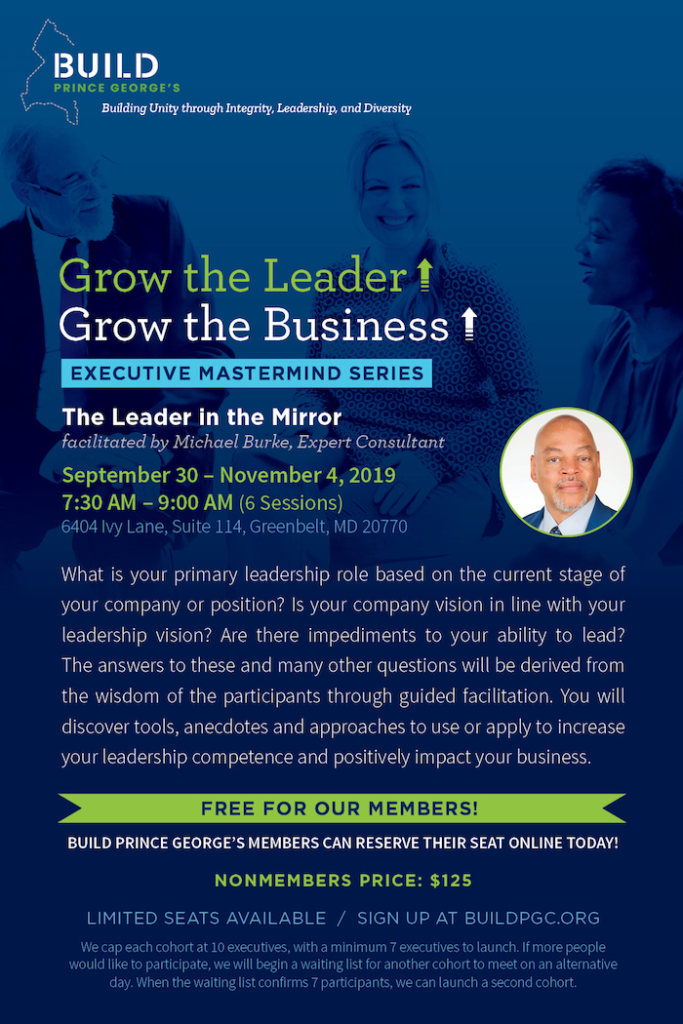 Our mastermind group meets weekly at 7:30 a.m. for six consecutive weeks. A mastermind format is a facilitated series of collaborative discussions with a cohort of like-minded individuals that come together to address a common theme. Watch the video overview of the BUILD Prince George's Mastermind presented by Michael Burke.
BUILD Mastermind Overview from BUILD Prince George's on Vimeo.