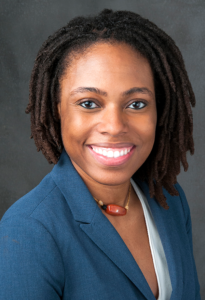 Aba Tyus
Wealth Management Consultant
Aba Tyus graduated from Columbia Business School with her MBA in Finance. After graduation, she became an Investment Manager for Goldman Sachs where she worked one-on-one with clients to advise and deliver investment strategies drawn from the robust financial experience, diverse wealth management capabilities and global reach of Goldman Sachs.
Prior to attending Business School, Aba supported the National Security Agency (NSA) as a consultant for Booz Allen Hamilton where she managed over 150 million dollars in federal funding for one of the top 10 largest firm contracts by market segment. As a Booz Allen consultant, Aba created the first Central Maryland Hyperion Financial Analysis Series to outline Revenue, Profit, Risk and Reserve metrics for top level mission-critical NSA and Booz Allen clients. Aba runs a financial planning practice in partnership with Northwestern Mutual. Her firm is based out of Washington DC. Aba is President of the Columbia Business School Alumni Association of Washington DC. She has Bachelors in Economics from Spelman College and is a native Washingtonian.
For more information on Aba's financial planning practice visit her website at abatyus.nm.com.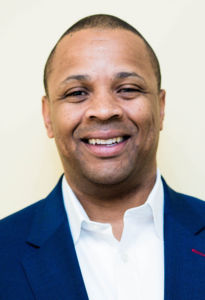 Mark A. Lawrence
Innovation & Business Consultant
Mark is an ecosystem builder who is passionate about the enabling power of innovation and entrepreneurship to create new industries and new opportunities that directly impacts lives. He leverages his large firm consulting experience to help drive economic development in underserved communities. Mark possesses over twenty-two years of consulting…
experience, including eighteen years at two "Big 4" firms with eight in a senior management capacity. Prior to that he spent four years in the engineering and operations department for global telecommunications services providers during the advent and adoption of the Internet. He has a demonstrated track record performing in various roles providing technical assistance and consulting services to increase the economic development impact of clients. Consulting engagements span across the private,public, and non-profit sector and ranges from assessments, feasibility studies, cost/benefit analyses, business cases, strategies to full scale business transformation roadmaps.He served as the trusted advisor to private, public, and non-profit sector executives.
Mark is currently the founder and managing partner at Inncuvate Consulting LLC, which is a venture studio and professional services firm that exists to provide underserved communities access to sustainable life changing opportunities that creates wealth, bridges economic gaps, develops more serial entrepreneurs, fuels community growth and ultimately improves the standard of living. Inncuvate is focused on the future of work and entrepreneurial ecosystems. Inncuvate was founded on the belief of the power of technology-based enterprises as economic development and community growth engines.
Prior to founding Inncuvate, Mark served as a Senior Manager in the Federal Technology Consulting practice at Deloitte Consulting LLP where led consulting teams and directly provided trusted advisory services to CIOs and CTOs on technology assessment, strategy, budgeting, implementation, solution design, systems development, systems operations, and security challenges. Prior to that he served as an Associate at Booz Allen Hamilton where he managed and guided large system implementation project teams in addition to medium and small strategic consulting teams. At Cable & Wireless USA he was responsible for planning and engineering telecommunications transmission networks. Mark started his professional career at MCI Communications Corporation. (now part of Verizon) provisioning and operating large telecommunications switched transmission networks.
Mark is also very active in his community and passionate about his adopted hometown, Prince George's County Maryland.  He serves on the board of the Prince Georges County Social Innovation Fund, the University of Maryland Terp Entrepreneur Network, the Bowie Business Innovation Center, and the Prince Georges County Chamber of Commerce.  Mark has a Bachelor of Science in Electrical Engineering Technology from Temple University and a cross-disciplinary Master of Science in Telecommunications from the University of Maryland College Park.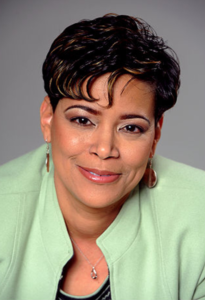 Lisa Anderson
Business Strategy & Financial Management Consultant
Lisa Anderson, Strategic Business Advisor and Virtual CFO with Anavo Transformation Solutions LLC, is a Certified Public Accountant (CPA), Certified Leadership Coach, Former Instructor of Government Contracting Certification Programs with George Mason University, Workshop Facilitator, Regulatory Compliance Guru, five-time business owner, and entrepreneur with a successful 21 year track record.
She grew her business from startup to a multimillion dollar enterprise and now shows others how to do the same. Her mission is to help a million small businesses achieve their first or next million dollars in profitable revenue. She and her team have helped hundreds of small businesses launch, grow, and sustain profitable businesses in and around the government contracting community.
Lisa is also the Founder and Host of the business podcast, Plateau To Profits, where she shares tips, advice and strategies on how to grow a scalable, sustainable and profitable business. She is also an award-winning business owner and is the proud recipient of the SmartCEO Brava! Award, Minority Business Leader Award, Maryland Top 100 Minority Business Enterprise Award, Enterprising Woman of the Year Award, Smart CPA Award and the Author of Beyond The Plateau: Five Simple Steps To Scale A Million Dollar Business.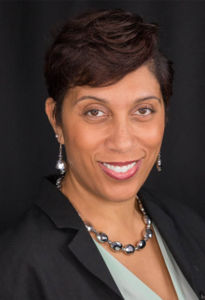 Stefanie Lomax
HR Consultant
Stefanie B. Lomax is the CEO/HR Strategist of HRPro4You, LLC – an HR consulting firm
dedicated to helping small businesses EmbraceHR® by developing sound, legal and sustainable HR infrastructures. Stefanie's education and professional experience have afforded her the opportunity to encounter a vast array of HR experiences, developing her into a subject matter expert that…
knows the challenges organizations face as it relates to understanding, managing and complying with human resources.   She has worked in a variety of industries including real estate services, construction, professional service organizations, federal government contracting, healthcare, IT, and non-profits. She has not only developed HR infrastructures, but works as a partner to the C-Suite and business owners to explain risks, compliance, and requirements while also ensuring the business' mission, vision and values are at the core of all HR practices.
Stefanie prides herself on her ability to develop rapport with employees and management alike, and the ability to understand the sensitivity of change and how to communicate that change and bring others along.  She is an Adjunct Professor and a featured guest on online radio, and social media blogs, including Recruiter.com, providing both employers and employees with sound, expert advice.  She is viewed as a trusted advisor to her clients, a resource to her peers, and has the ability to understand the high level, strategic nature of HR, while also being able to deliver service and processes that stretch across all levels of a business.
Stefanie is committed to providing a customized, personal touch to each engagement she encounters, while also providing dedicated, professional expertise from beginning to end.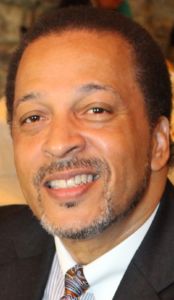 Benjamin F. Copeland, Jr.
Tax and Financial Consultant
Benjamin worked for a large local National Bank as a vice president for over 20 years before venturing out on his own. He started Copeland Financial Services, LLC before the start of his banking career as a part-time tax preparation service 40 years ago. He left Banking in 1996 to pursue Copeland Financial Services full time and expanded his services to include investment products and services, estate, retirement and insurance planning.
He also established Nationwide Land Title & Escrow Services, Inc. that same year to offer residential and commercial loan settlements to banks, mortgage companies, credit unions and law firms. His ultimate goal was to offer a full spectrum of financial services. In 2001, he opened a mortgage company to complete his complement of financial services. Starting in 2018 Copeland Financial Services started providing supporting consulting services to the PGCTY Clean Water Partnership initiative.
Mr. Copeland has over 38 years of financial services experience and a professional background that is rich in leadership and knowledge. He takes pride in being a result- driven individual with extensive organizational and managerial experience. He is gratified to have had an upbringing that instilled in him high moral and impenetrable ethics. He has also integrated such values into his companies, and is proud to lead organizations that reflect the same high standards in which he believes.
His companies offer quality financial products and services to individuals, as well as businesses, to help guide them in making informed economic decisions for the present and future. His areas of expertise include credit administration, portfolio management, small business consultant, project management, financial planning, financial literacy, tax preparation, life insurance, estate and tax planning.
The Copeland Financial Group ( Parent Company) offers unique perspectives and sensitivities that are particularly effective in working with diverse groups, and is committed to consistent high quality service, fiscal responsibility, and on- time delivery. This is achieved with a staff of highly dedicated and motivated personnel. An extremely high emphasis is placed on continued education and training to stay abreast of the ever changing laws, markets and products. Mr. Copeland's approach to serving his customers is, and always will be, based upon his main principle: "We have nothing to sell but Service."
Benjamin F. Copeland, Jr. was born in Lynchburg, Virginia, and attended school in Washington, D.C. He graduated from Eastern High School and attended the University of Maryland. Attended the University of Virginia to obtain his master's degree in banking and finance. He is married with two daughters, a son and three grandchildren.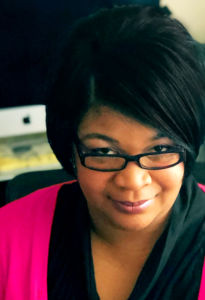 Krystal Ferguson
Brand Strategist Consultant
Krystal Ferguson is the Principal, and Creative and Brand Strategist at unkanny! Design. For over 12 years, Krystal has developed strong client relationships with local businesses. Enlivening projects with character, color, meaning, and clarity are key components of her work ethic. Krystal is committed to excellence in the design process and its execution, collaboration, and communication. Krystal is committed to excellence in the…
design process and its execution, collaboration, and communication. After serving the American Physical Society for 8 years as a publication design specialist, Krystal made unkanny! Design a full time operation, serving nonprofits and the private sector in the areas of brand and identity design, publication design, and website design. A few of her clients include Three|E Consulting Group, The Palladium Group, The Arc Prince George's, MN-CPPC's Publick Playhouse, University of Maryland University College, and the DC Fiscal Policy Institute. Unkanny! Design was recognized by the Prince George's County Social Innovation Fund among the 2016 cohort of Forty Under 40 awardees for Excellence in Business. Krystal received an associate's degree of fine arts in graphic design from the Delaware College of Art & Design and completed her bachelor's degree at the Corcoran College of Art + Design.
Krystal has served causes in art, education, and mentorship. In addition to serving as technology and marketing chair on several elementary PTAs, she has also served on the boards of Community Youth Advance and Art Works Now.
Krystal lives and operates by the mantra, "leave a place in better condition than the way you found it."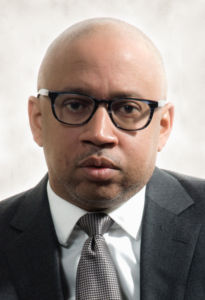 Chicago bureau chief in the immediate aftermath of the 2001 terrorist attacks.  Robert was also part of the team of metro reporters who won the Pulitzer Prize for Breaking News for coverage of the shooting massacre at Virginia Tech in 2007. Robert was the originator and a key collaborator and writer for the groundbreaking series, Being A Black Man, which was repurposed into a book of the same name. Prior to leaving the Post in 2012, Robert led the formation in 2011 of an internal startup, The Root DC, an online extension of The Root and the Post's local staff targeting African Americans.
Robert co-authored A Day Late and a Dollar Short: High Hopes and Deferred Dreams in Obama's 'Post Racial' America(Wiley, 2009) and contributed chapters to books including The Trump Presidency, Journalism, and Democracy(Routledge, 2018). Robert is a native of Louisiana and a graduate of Louisiana State University.
Robert is the president of Bald Cypress Media.
Bald Cypress's team of professionals has provided crisis management and media solutions to clients including Prince George's County government, the U.S. Centers for Disease Control and Prevention, The District of Columbia, UNCF and Grambling State University and Kentucky State University. Bald Cypress offers graphic design, public relations, copyediting, social media and other internal and external communications solutions tailored to the individual needs of each client.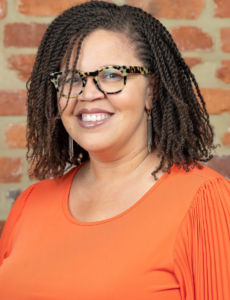 Ms. Copeland brings over 15 years of project management, procurement, minority business outreach and compliance, small business assistance, and government contracting experience from the private sector and the local, state and federal governments. Ms. Copeland has served in various roles through Copeland Management Group engagements including Contractor Development Manager on the Clean Water Partnership, CBE/Labor Compliance Manager on Community Connection's North Capitol Capitol Commons, Outreach & Compliance Manager on EYA's Capital Quarter Project, M/WBE Manager on Skanska/Jaydee JV's First St. Tunnel Project, Project Executive for DSI's Enterprise Grant Management Implementation for OSSE and Contractor Development Manager for Prince George's County Clean Water Partnership. Ms. Copeland has also provided business strategy, business planning and business development assistance to small businesses in the Washington Metropolitan Area. Ms. Copeland authored the Procurement Practices section as a subcontractor to Griffin & Strong, PC of the Montgomery County Maryland Disparity Study.
Prior to creating Copeland Management Group in June 2011, Ms. Copeland served for over four years as the DBE Outreach and Supportive Service Project Manager on the Maryland Department of Transportation's $1.8 billion dollar Intercounty Connector (ICC) Project. Also, Ms. Copeland managed the Maryland State Highway Administration's Business Opportunity and Workforce Development (BOWD) Centers, a Twin State Partnership between Maryland and Delaware.
Ms. Copeland brings a comprehensive understanding of business certification and compliance requirements from her former role as Certification Manager in the District of Columbia's Department of Small and Local Business Development. Ms. Copeland reviewed SBE subcontracting plans and created corrective action plans for companies that were projected to not meet their SBE goals to ensure goal achievement. Ms. Copeland also assisted with the monitoring of agency goals and reporting to the District of Columbia City Council and the Mayor. As a result, Ms. Copeland possesses a unique knowledge of compliance and has an in depth knowledge of the capacity of the minority and small business community in the Metropolitan Washington Region.
Ms. Copeland began her professional career at Lockheed Martin IMS (later ACS State & Local Government Solutions) as a marketing/operations analyst. Ms. Copeland received her BS in Political Science from James Madison University and her MA in Public Administration from Howard University.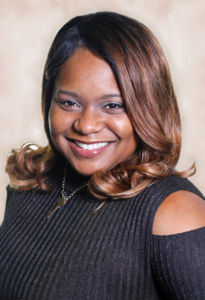 was a Senior Executive with the Department of Justice where she served as the Senior Appropriations liaison officer and CFO. Wyevetra is a native of Prince George's county where she was educated and raised her own family. She is wife and mother of two young adults.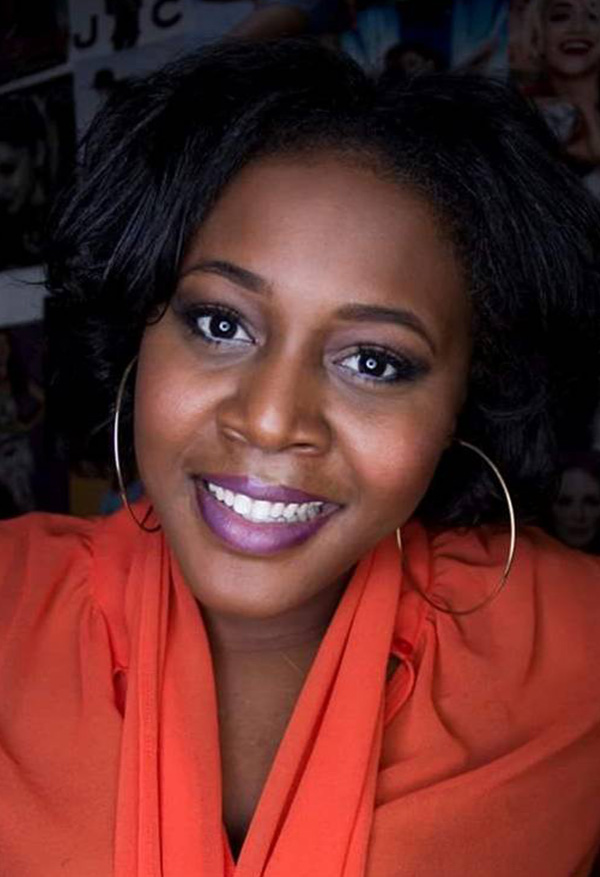 includes facilitating cross-functional teams in strategic planning, marketing, and brand development.
Danielle's development work has produced successful legacy programs including Volunteers of America Chesapeake's Operation Backpack initiative, providing backpacks and school supplies to hundreds of children, as well as The Arc Prince George's County's Inclusion Works Breakfast, brining regional business leaders together to develop inclusive employment strategies.
Danielle has developed productive nonprofit and for-profit partnerships that support homeless and low-income families, individuals with disabilities and underserved youth including those with Blue Cross Blue Shield, Stantec, The University of Maryland, Prince George's Economic Development Corporation, Comcast NBCUniversal and more.
Throughout her career Danielle has served in various nonprofit roles including media relations, crisis communications, strategic development, process improvement and project management. She has written thought leadership pieces published in the Direct Marketing Association of Washington's AdVents Magazine, as well as provided insights a featured speaker in webinars for the Center for Nonprofit Advancement's AIM Award. Danielle has served on several boards including The National Association of Collegiate Scholars (Alumni Board) and I Am My Sister.
Danielle is currently Executive Director of Community Youth Advance an education focused nonprofit serving more than 600 students in Prince George's County and Washington, DC. Danielle is engaged to David Middlebrooks, a Conflict Analysis & Resolution Coach, the couple will wed in October 2019.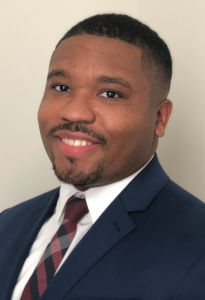 Terrill Harrison
Member Services Coordinator
Terrill graduated from Bowie State University with a Bachelor's Degree in Business Administration, Information Systems Management and a minor in Accounting. In his career, Terrill has had one goal which has always been to help create opportunities and guide people…
for the betterment of themselves and help them reach their goals. He has always had the desire to help others and push them to grow and reach their real potential. Terrill Harrison is a Compliance Officer working on The Clean Water Partnership Program(CWP). The CWP is a County Based Public Private Partnership also known as a CBP3 that is $200+ million Program that deals with Storm Water Management throughout Prince Georges County. The CWP is the first of its kind and a rapidly growing Program that helps the local economic growth and helps build business capacity for the county.
Prior to coming on board with The Clean Water Partnership, he was working as a Management Intern with the District of Columbia Government in the Business Services Component at Child and Family Services. As an intern, he analyzed over $3 million in payment request to ensure compliance with agency payout allowance. The position as an intern led him to his current position as a Compliance Officer.